Conveyancing experts for your next big move
Darton Law conveyancing solicitors in Feltham and Ashford, Middlesex can offer specialist advice on residential conveyancing transactions, and are fully accredited under the Law Society's Conveyancing Quality Scheme.
We can act for you on:
Sales
Purchases
New-Builds
Re-Mortgage
Lease extensions
We provide an efficient and friendly service to keep you in touch as your transaction progresses.
Also, we have have a wide experience on commercial matters and can assist you on commercial property lease renewals and business sales.
Conveyancing Fees and rates
We offer competitive fixed fees and a dedicated and skilled service which is tailored to your specific needs. Most services are provided for a fixed fee.
Please contact us to discuss your requirements with one of our specialists;
Meet our Feltham Conveyancing Team
The Residential Conveyancing Process
There are 5 Key stages in both the Sales and Purchase of residential properties.  We have outlined these below.
The Sales Process
The Purchase Process
Once you have had your offer accepted by the seller via the Estate Agent your Estate Agent will ask you for details of your solicitor, they will also ask the seller for the same information.  The Estate Agent will then exchange this information in a document called The Memorandum of Sale.  The Memorandum of Sale will be sent to each solicitor with the EPC and the sales brochure.
The solicitors will then write to each other to confirm that they are instructed in the transaction and confirm the information set out in the Memorandum of Sale.
At the same time, you will be provided with some documents to complete which are unique to your solicitors firm, this will include information to enable your solicitor to proceed with the transaction.
Once the seller's solicitor has confirmed their instruction they will issue a Contract Pack. The Contract Pack includes a draft contract of sale, the Property Information Form and Contents and Fittings Form, the Land Registry Title and Plan and any other accompanying documents.
Your solicitor can then order the initial searches.  This is usually a Chancel Check search, a Drainage and Water search, an Environmental search and a Local Authority search.  Once these search results are received, we will prepare a report on title for you and we will raise initial enquiries with the sellers solicitor.  We would also strongly advise you to have a survey of the property carried out. If you are obtaining a mortgage, your lender will obtain a valuation report which merely confirms to them that the property value is sufficient to support the amount of the loan. Enquiries may be raised of the contract and your solicitor will also issue a draft Transfer document known as a TR1, this is to enable you to register yourself as the legal owner with the property once completion has taken place.
When all enquiries have been answered and the draft documents have been approved and they will be sent to you for your signature.  You will then be ready to proceed to exchange of contracts.  The exchange of contracts is legally binding and is where the parties agree to commit to the purchase and agree a date for completion.  Your solicitor will agree these dates with you prior to exchanging contracts.  You may also be required to send a deposit to the seller on exchange. It is important to note that you are responsible for insuring the property upon exchange.
Between exchange and completion, we will send you a completion statement, informing you of the funds required to be sent to us in time for completion. On the day of completion, we will send completion funds to the sellers solicitor, they will confirm when funds are received and your solicitor will then confirm completion.  The next step will be to file a stamp duty return and pay the stamp duty where applicable.  Documents will then be sent to the Land Registry to register your title, confirming your legal ownership of the property.
Head Office: 20-22 St. Dunstans Road, Feltham, Middlesex TW13 4JU
Ashford Office: 4 Grove House, Church Road, Ashford, Middlesex, TW15 2UD
DX: 38702 Ashford (Middx) Fax Number: 020 8751 5156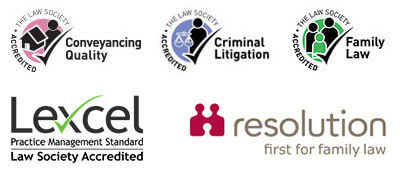 This page is related to: conveyancing solicitors Feltham, conveyancing lawyers Feltham, conveyancing in Feltham, Feltham conveyancing solicitors