Legal Aid Services for Family Law
When you're facing a serious legal issue and know you can't afford legal representation you don't need to give up all hope of a fair resolution.
We have a contract with the Legal Aid Agency which means that, where appropriate, we can obtain legal aid for our clients.
Our areas of expertise include a strong focus on family law, making us ideally placed to assist with legal aid cases in this arena.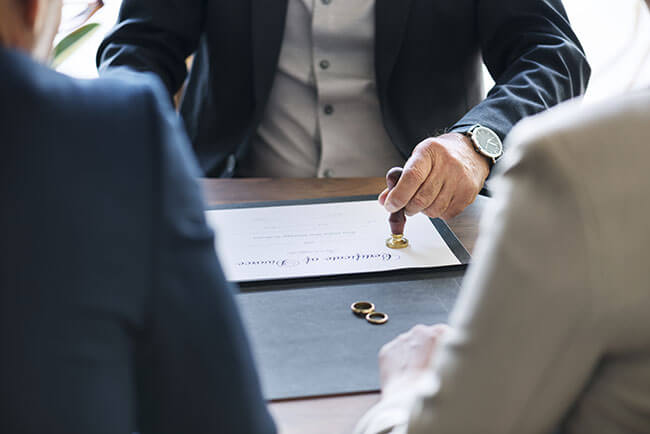 Family legal aid covers the following areas:
Divorce and finances
Private Children Act Proceedings
Care and Adoption Proceedings
Getting legal aid in an emergency
You can get emergency help if you need urgent representation in court, for example to keep you and your children safe from domestic abuse.

Darton Law will apply for Emergency Legal Representation to cover any immediate action. You still need to apply for legal aid in the normal way for any ongoing work.
How to claim
Darton Law as your legal adviser or family mediator will apply for legal aid on your behalf. If you qualify, the government will pay their costs directly.
However, not everyone is eligible for legal aid. In order to be eligible you have to pass a means test (which is based on income) and a merits test. If you claim certain benefits the you will meet the means test. If you earn an income, evidence will need to be provided for your application to considered by the Legal Aid Agency.
The merits test is usually met if it is in the interests of justice for legal aid to be granted and there is evidence of domestic violence. This can be through a criminal conviction at Court, a non-molestation order, a GP letter or letter from a refuge. Legal aid can also be granted in cases where people suffer from mental health issues. Again, evidence of this has to be provided.
If you are unsure as to whether you can apply, then please contact either Ranjit Siddle or Kate Maddison and they will be able to advise you accordingly.
You are welcome to contact us by e-mail or telephone to seek our specialist advice on Family Law & Children Law. We assure you that your matter will be dealt with in strict confidence.
FAQ's
Legal Aid is a government funded scheme to allow those on low income to gain access to the justice system. At Darton Law we feel it is important that people have the right to be equal before the law, the right to counsel (legal advice and representation) and the right to a fair trial. However, Legal Aid has become a more complex system and is constantly under governmental review and austerity cut backs.
Legal Aid is administered by the Legal Aid Agency (LAA) and is subject to vigorous means testing for those that are self employed or live with a partner or spouse. There are certain 'passported' benefits that if you are in receipt of and can show evidence of, can lead you to be automatically entitled to Legal Aid funding.
A merits test on certain offences may also be needed, to justify why you should receive Legal Aid. This is formerly known as the Interests of Justice Test
Our solicitors and highly trained legal assistants at Darton Law will guide you through the process, ensuring that every effort is made to acquire Legal Aid funding for your legal issue if applicable. This is usually done at the Police Station by one of our representatives however, this is sometimes not possible and so we will invite you to one of our offices to complete the Legal Aid forms (Legal Aid CRM15/CRM14) or an online declaration.
Whether you qualify for legal aid will depend on:
The type of case
Your financial circumstances
Legal Aid is means tested and is therefore only available to those who qualify. Those with a household disposable income of under the £37,500 threshold may be eligible. However, in some cases, a contribution must be made.
Legal aid might not cover all the costs of your case. You may have to:
Pay some of the costs upfront
Pay back the cost if you are convicted or if you win money or property from your case
There is detailed guidance available on the Legal Aid Agency website which will help you understand how the means testing works. Darton Law Solicitors are happy to explain this to you.
This page is related to: Legal Aid Solicitors Feltham and Ashford Middlesex